About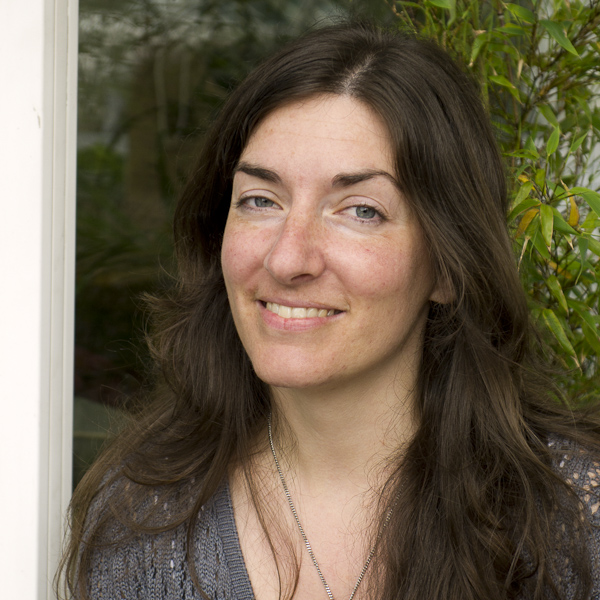 Dana received her Master's in Acupuncture and East Asian Medicine from the Seattle Institute of Oriental Medicine in 2008 and has maintained a private practice, in Seattle, WA from 2009 to 2012, and in Saratoga Springs, NY from January 2012 to the present. Dana has studied Chinese and Western herbs, Chinese medical language, and a number of other healing modalities taught within the scope of East Asian Medicine including Qi Gong Therapy, Gua Sha, Tui Na, Moxa, and Cupping. Dana has been trained in Traditional Chinese, Japanese, auricular, facial and scalp acupuncture, and utilizes a wide range of techniques, including Manaka ion pumping cord therapy and electro stimulation. She also offers personally-made and custom designed herbal preparations for internal and external use, as well as dietary and health education.
Dana initially apprenticed with Master Herbalist, Andrea Candee, in 1995, while also working on a small, 200 year-old organic farm in upstate New York. Always very interested in natural foods and healing, she read widely, attended organic farming conferences, and spent several years traveling, learning from both Native and non-native healers. After moving to Washington state in 2001, Dana apprenticed with another herbal Master, Denise Joy, of Mountain Spirit Herbs in Port Townsend, and began formal training in Tai Chi and Qigong with Masters Michael Gilman, Master Liu He and Dr. Liu Dong.
Dana specializes in women's health, trauma/injury recovery, and acute or chronic pain conditions as well as working with people who wish to increase and balance their energy to maintain health.
Dana is also a Certified Medical Qigong Instructor in the Liu family forms, having studied in both Washington and China.
Most recently, Dana has pursued continuing education with Raven Lang, L.Ac., OMD, Claudia Citkovitz, M.S., L.Ac., and Janet Lang, D.C., studying the Art and Science of Obstetrics, Acupuncture during Labor and Delivery, Balancing Female Hormones, and additional courses in functional endocrinology. With Dr. Zhang Ping, she has been studying Tibetan facial rejuvenation and anti-aging skin care, and actively networks with a variety of other practitioners such as Allopathic and Naturopathic Doctors, Ob-gyns, Doulas, Midwives and Lactation Consultants, physical and massage therapists and counselors of different backgrounds to offer her clients a holistic approach to healing and other resources they may need.
Acupuncture
Acupuncture is just one aspect of East Asian Medicine, an entire system for health and well being which has been steadily evolving over the past 5,000 years, and possibly much longer than that. Acupuncture is performed by inserting sterilized stainless steel needles that are as fine as a piece of hair into acupoints on the body to stimulate muscles and nerve receptors in order to signal the brain to release hormones and chemicals which serve to balance certain areas of the body, improve the body mind connection, and as a side effect, often leave the patient feeling relaxed and more in tune with there own perception of spirit.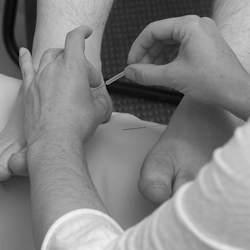 Acupuncture has proven efficacy through hundreds of research trials, and thousands of years of case studies. Based on review and analysis of hundreds of controlled clinical trials, the World Health Organization has identified many diseases and disorders, too many to list all of them here, that can be treated with acupuncture, such as adverse reactions to radiation and chemotherapy, leucopenia, allergic rhinitis, whooping cough and tonsillitis, depression, insomnia, dysentery and abdominal pain, dysmenorrhea, PCOS, prostatitis, infertility, acute and chronic gastritis, facial pain and headache, hyper and hypotension, morning sickness, nausea and vomiting, induction of labor, breech position of the fetus, insufficient lactation, neck pain, knee pain, low back pain, and sciatica to name a few. For a complete, interesting, and up to date list, please see the World Health Organization's website page: Acupuncture: Review and Anaylsis of Reports on Controlled Clinical Trials.
Many people inquire if acupuncture is painful, and while sometimes insertion of the needle may feel a little sharp, it is often completely painless and very quickly initiates a sensation of relaxation and "qi energy" moving freely in the body. Often people's stomachs will begin to grumble as the nervous system moves from fight or flight into rest and digest. All the needles are prepackaged, sterilized and discarded after each treatment.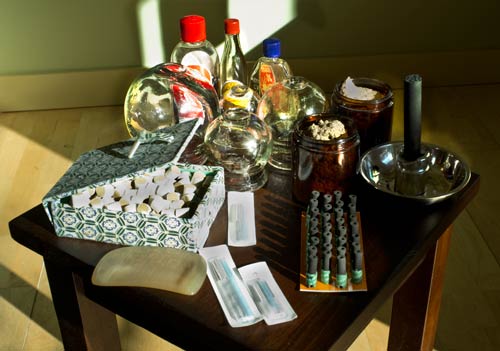 Tui Na, Gua Sha and Cupping are physical modalities used during a treatment to release wind, damp, heat, cold, phlegm and stagnation from the muscles in order to relax muscle tension, alleviate pain, and promote well being. They are an essential part of East Asian Medicine, often being used before acupuncture and herbs in a treatment. For example, at the first sign of a cold, flu, heat stroke, headache or muscle pain, gua sha, tui na and/or cupping are very good at preventing them from worsening, and often clear up the problem all together. Different methods for Gua Sha, Tui Na and Cupping have been practiced as folk medicine in many cultures including in the West, and have been passed down in families through the generations by oral and hands-on transmision.
Tui Na roughly means to 'push and pull', and is the name for several methods of manipulating the body muscles and tissues to release wind, cold and damp and break up knots to facilitate the smooth flow of qi and blood.
Gua Sha is performed by using a smooth edged tool made of water buffalo horn, jade or ceramic, and is scraped in a downward movement causing the skin to become temporarily reddened. When small red dots to emerge on the skin surface, it is believed to be the wind, damp, heat, cold, phlegm, or blood stagnation being released from the muscles layers to be cleared by the body's "Wei Qi", or protective layers of the body which protect us from pathogens. When this occurs, the patient will feel lighter, have more mobility and less pain.
Cupping is similar in function, but is a method where suction is applied to the muscles, pulling them up from the body, separating stuck fascial tissues, and drawing out pathogens from the deeper levels of the muscle layers.
Qigong can be roughly translated as "energy work", but is much more than words can convey.
To practice Qigong, means to use one's awareness to engage with and cultivate energy. This is a vital part of East Asian Medicine. Almost every family had their own lineage of Qigong, practiced every day to stay healthy and strong, and to cultivate spirituality. This is done through focused awareness of the breath, intention, and sometimes sound, visualization and movement.
There are many ways to practice, and many forms of Qigong. Tai Chi is a good example of Qigong that is practiced firstly as a martial art, but also for its' healthful benefits.
Qigong can be practiced for physical, mental and spiritual health, and also shared with others through qigong massage.
In China, it is said that in order to have health there were 3 things one must have: good digestion, good sleep and good emotions. All of these can be difficult to maintain in our modern society. Qigong is a safe and simple way to connect us with good energy so our digestion can function well, we can get good rest at night, and develop a healthy relationship with our emotions.
Dana has studied Qigong and Tai chi with Master Liu He and Dr. Liu Dong since 2001. Please visit their website for more information: Linggui.org
Dana has also studied Tai Chi, Qigong and Push Hands with Michael Gilman of Port Townsend, but not long enough! Please visit his website: The Gilman Studio and drop in for a class if you are in town.
Private and group Qigong Instruction available. Please inquire by calling Dana at (206) 579-8267.
*Please see "Upcoming Events" for May Qigong Workshop Info.*
Herbal Medicine can play a major role on your journey to, or the maintenance of health.
Many herbs can be used as supplements during times your body needs extra building blocks to repair tissues or balance hormones. Herbs can help reduce pain and inflammation, they can help to strengthen the functioning of vital organs, rebalance disrupted digestion, or immune function, and can be a safe alternative to prescription medications with fewer side effects and less stress on the liver and kidneys.
Also, they are definitely not addicting! Chinese and western herbs may not taste very good, but in our typical American diet, our main flavors are salty and sweet. The lack of variety may be part of why so many health issues are arising these days.
Chinese herbal medicine places importance in all the different flavors (bitter, pungent, astringent, acrid, salty, sweet) and temperatures (warming, hot,neutral, cooling, cold) of the herbs to help correct imbalances in the body.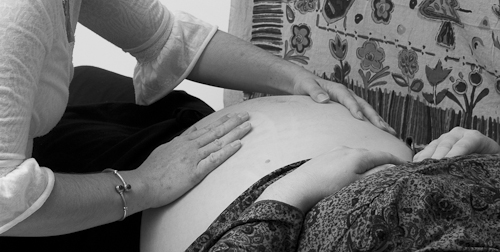 Acupuncture and Herbal Medicine offer a safe approach to treating common ailments that affect many women, including menstrual cycle irregularities, pain or pathology during the menstrual cycle, stress and emotional disturbances, bloating and fatigue, as well as treating common ailments during pregnancy, labor and the post partum period.
As far back as 2070 BC, books and other records of childbirth, treatments for fertility, birth control, women's health and pediatric care have been well known in China. These records included anatomy and physiology, etiology and pathogenesis, and diagnosis and treatment with both acupuncture and herbs. Many of these classics are still used widely today and are expanded upon by modern physicians.
Common ailments Dana works with include amenorrhea (no period), ogliomenorrhea (heavy periods), irregular periods, uterine fibroids, PCOS, PMS, recurring bladder and yeast infections, infertility and repeated miscarriage. Conditions that can arise with pregnancy including morning sickness, premature contractions, anemia and low platelets, common cold and flu, sinus congestion, heartburn, fatigue, headache, backache, hip pain and sciatica, carpal tunnel syndrome and edema, hypertension and gestational diabetes, breech presentation, anxiety and stress, labor preparation, stalled labor, difficulties with cervical dilation, lactation difficulties such as insufficient lactation and mastitis, constipation, hemorrhoids, insomnia and post partum depression are also often easily treated with acupuncture and herbs, as well as offering the mother a much needed opportunity for a peaceful rest and quiet introspection.
Dana has specialized training in women's health, facial rejuvenation for anti-aging and stroke rehab, injury recovery, fatigue and stress management.
Arthritis, Tendonitis, & Joint pain
Asthma & Allergies
Auto Injuries
Bladder and Kidney Infections
Cardiac Palpitations (Irregular Heartbeat)
Chronic Fatigue Syndrome
Degenerative Disk Disorders

Diet & Nutrition
Fibromyalgia
Headaches & Migraines
Hypertension (High Blood Pressure)
Indigestion, Gas, Bloating, Constipation
Insomnia
Menopause Symptoms
Musculoskeletal pain

Nausea
Neuropathy
Orthopedic Conditions
Pain
PMS & Menstrual Irregularity
Smoking Addiction
Sports Injuries
Tension / Stress Syndromes
Work Injuries
Testimonies
"I first came to see Dana when I was newly pregnant and had injured my S.I joint. I was in quite a bit of pain and nothing else was working! Plus, I did not want to be taking a lot of medications. After 3 months of barely being able to walk straight, let alone sit or bend down, I was ready to try anything. Thank goodness I found Dana! Not only did she cure my pain, I enjoyed working with her so much that I continued on through the rest of my pregnancy. And I am so happy I did. I firmly believe that acupuncture allowed me to experience a much easier pregnancy than I expected. Dana was able to treat me for all kinds of things as they came up and help keep other symptoms at bay. Towards the end of my pregnancy Dana performed an induction series on me and helped me go into labor on time. Not only that, but my labor was manageable enough I was able to have an intervention-free birth like I wanted. The actual birthing part was the easiest and I know the acupuncture helped tremendously in that aspect. And now I am an acupuncture junkie! I have continued to see Dana on a monthly basis because I love it so much. But in all honesty, it is Dana herself that keeps me coming back. She is one of the most kind and considerate people I have met. She has an incredibly gentle way about her and she always puts you at ease. You always know she cares about you and how you are doing. I am honored to consider her now a friend."
-Shannon
"I went to Dana Balassi in 2010 with a shoulder and a wrist issue. I'd had trouble with the shoulder for years, and no physical therapy or rest or stretching had helped. The wrist was a 6 month old injury that physical therapy and ibuprofen had been unable to cure. I finally tried acupuncture for the first time. Where western medicine said "x-rays show nothing, sorry", eastern medicine rebalanced the troubled areas. It took a few visits, but Dana's knowledge of physiology, her willingness to research the correct points to really solve the wrist issue, and her suggestions of supplemental herbal therapies did the trick. I am FINALLY (and oh, so gratefully) pain free in both places."
-Kim
"Dana is the cure for the common cold. For real, she cured my cold. She also healed my very painful back. Dana is patient, calm, talented and loves what she does. From now on she is the first one I go to for any health issue."
Dean, Seattle
"Over the many years I have known her, Dana has never ceased to surprise me with the depth of her knowledge and her ability to get to the problem quickly. As for her solutions, I can contribute stories about my own near-miraculous healings under her care, and should mention that I was cured of tendonitis after one treatment, and still make good use of a salve she makes for me which relieves inflammation from overwork literally overnight: not the pill-popping kind of relief, but the healing kind! I knew her during her many years of schooling and know the effort she put into understanding this complex science/art, and know of no one who can do it better. You're in good hands here."
Barry MacGray, 2014
"Dana's knowledge and ability with acupuncture is impressive. Though she is still beginning her practice she shows the confidence and skills of many years. Her intuition in what is needed for complete treatment has been spot on every time. Her knowledge of Chinese medicine has been a boon in my personal treatment and has also helped in the treatment of my own clients, using specially prepared salves to treat scar tissue, acute and chronic inflammatory conditions."
-JJ
"As a 57 year old, last year when I fell and seriously dislocated my right shoulder, not only did I experience truly excruciating pain, but I was also deeply worried about reacquiring my full range of motion and strength. And while I did see an orthopedist, and worked with a physical therapist, I felt strongly my "recovery team" would be incomplete without also including acupuncture. Dana (Balassi, EAMP) began seeing me shortly after my injury and worked closely with me for the next 3-4 months. As a direct result of her skillful acupuncture, by two weeks post injury, I was already beginning to experience periods of being pain free, which allowed me to dramatically decrease the amount of pain medication I needed. Further, Dana was also able to lessen and relieve much of the inflammation, congestion and swelling in my shoulder, which in turn facilitated my physical therapy. When I was first injured, the orthopedist cautioned me it could easily be at least six months before I might "look kindly" on my shoulder once again; instead what happened was that both she and my physical therapist felt my progress to be so strong and solid I was released from their care at 4 months, completely pain-free and having regained my full range of motion and strength. I can't speak highly enough of Dana and what her skill meant to my recovery, and I wouldn't hesitate to recommend her services!"
> Julianne J, Seattle, WA
"Doc amazed - says I am in the top 10% of healing patients - due in part I am sure from Dana Balassi"
G.I.
"I can see such improvement from Sunday until today and I contribute a lot of it to your treatment. Without your assistance I believe my mother would still be semi-comatose lying in the hospital bed. Thank you again for your healing touch. I will definitely sing your praises to anyone who is having any treatment on your side of the water. I can tell that you believe in your work and that you have a kind heart and calm spirit. It is a shame that you are the exception and not the rule. Thanks again Dana and trust me...if anyone in our family goes to Seattle for medical treatment...you will be on our calling list to schedule an appointment."
W.W.