Upcoming Events and Specials
Acupressure During Labor and Birth
Come learn simple acupressure and moxabustion techniques that can help get you, your baby, your body, and your birth partner prepared for your labor!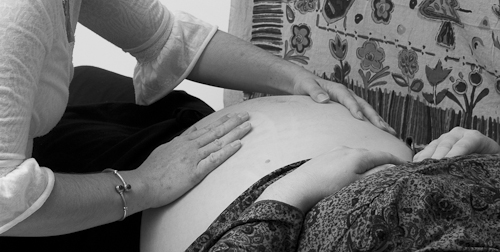 Acupressure and moxabustion can help your baby find the best position for labor, as well as prepare the mother's body for labor. Acupressure is also a great method for helping to reduce pain during contractions, promote efficient labor, shorten the first stage of labor and address many common conditions that can arise during labor.
We will learn Qigong self-massage, view Debra Bett's Acupressure for Pain Relief During Labor DVD and have hands on practice. All couples and Birth Partners are welcome.
*Classes are taught by Dana Balassi, Dipl. O.M., L.Ac Dana has extensive training in Women's Health, including Obstetrics, Gynecology and Acupuncture during Labor and Delivery with renown teachers: Raven Lang, OMD, Li Jin, DAOM, Claudia Citcovitz, L.A.c., and Christina Jackson, L.Ac., as well as the honor of attending conferences where Ina May Gaskin and Penny Simpkin have been the keynote speakers. She has been specializing in Women's Health and Maternity Care for the past 4 years of her practice and is very happy to be offering classes through the Family Life Center.
Next class is on Saturday, August 22nd, from 9-11am
Family Life Center
20 Elm Street
Albany, NY 12202
Please register with Dana by calling (206) 579-8267 or email to dana@turtlemoonacupuncture.com
$20/couple